Have you ever dreamt of creating your very own escape room business and providing thrilling puzzle-solving experiences to your community? It's an exciting and achievable project! In this article, we'll guide you through the key steps to start your own escape room using purchased games. From buying escape room designs to planning and execution, we'll provide you with the information you need to embark on your adventure in the world of cooperative gaming.
Purchasing Escape Room Designs:

Step 1: Selection of Designs

The foundation of your escape room business will be the quality of the games you offer. Research and carefully choose designs that align with your vision and target audience. Online, you'll find various options to purchase ready-made escape room designs.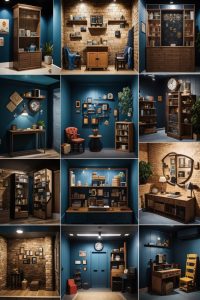 Selling PDF Puzzles:

Step 2: Puzzle Preparation

An essential part of any escape room experience is the challenging puzzles participants must solve. If you wish to customize your experience, consider buying puzzles in PDF format. This allows you to tailor the challenges to your escape room's theme and create a unique experience for your customers.
Planning and Setup:

Step 3: Space and Setup

Choose a suitable space for your escape room and set it up according to the design you've purchased. Ensure that the environment is safe and comfortable for participants. Careful setup and decoration can enhance immersion and the overall experience.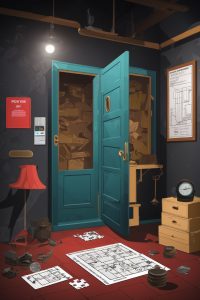 Promotion and Marketing:

Step 4: Business Promotion

Once everything is ready, it's time to introduce your escape room to the world. Use online and offline marketing strategies to attract your target audience. Social media, local events, and collaborations with other businesses can be excellent promotion avenues.
Operation and Continuous Improvement:

Step 5: Successful Operation

Open your escape room and provide an exceptional experience to your customers. Listen to their feedback and use this input to continually improve your games and services. Customer satisfaction is key to the ongoing success of your business.
Conclusion:

Starting an escape room business with purchased games is an exciting adventure that requires planning, dedication, and creativity. By carefully selecting your designs, preparing the right puzzles, and offering an immersive experience, you're on the right path to success.
Remember that customer satisfaction is paramount. As you deliver exciting and challenging experiences, you can build a loyal customer base that returns again and again. So go ahead, pursue your dream of starting your own escape room, and share the excitement of cooperative gaming with your community!
We hope this guide has inspired you to take the first step toward creating your own escape room business!